---
PASSION
The passion is at the center of our work philosophy.
What differentiates Effegi Systems is the presence of enthusiastic, motivated people, ready to do the necessary things to make progress in their work.
SOLUTIONS
Research, innovation and consultation are the work's guarantees that are based on thought, responsibility and professionalism. Effegi Systems offers exclusive solutions and never stops to follow the best for the customer.
TAILORING
Quality, precision and attention to detail are in the center of Effegi Systems' philosophy. Our hydraulic cylinders and hydraulic power units possess the important features (uniqueness customized product, tailoring and personalize) to satisfy each possible requirement.
EXPERIENCE
The competence is essential to excel in the own work. Effegi Systems designs, makes and works professionality and specific ability, that are matured during a lot of existence years in our sector.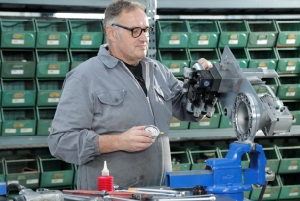 STRENGTH
The strength of Effegi Systems is developed ever more efficient products, union icon between power and movement control.
CREATIVITY
Effegi Systems produces special hydraulic cylinders and hydraulic power units for peculiar ideas. Thanks to our open-minded attitude, (design and in collaboration with the customer) we're able to study with flexibility, specific and customize solutions.
---
---
---